Congressman Blasts Air Horn During Hearing to Demonstrate Noise Pollution
March 30, 2019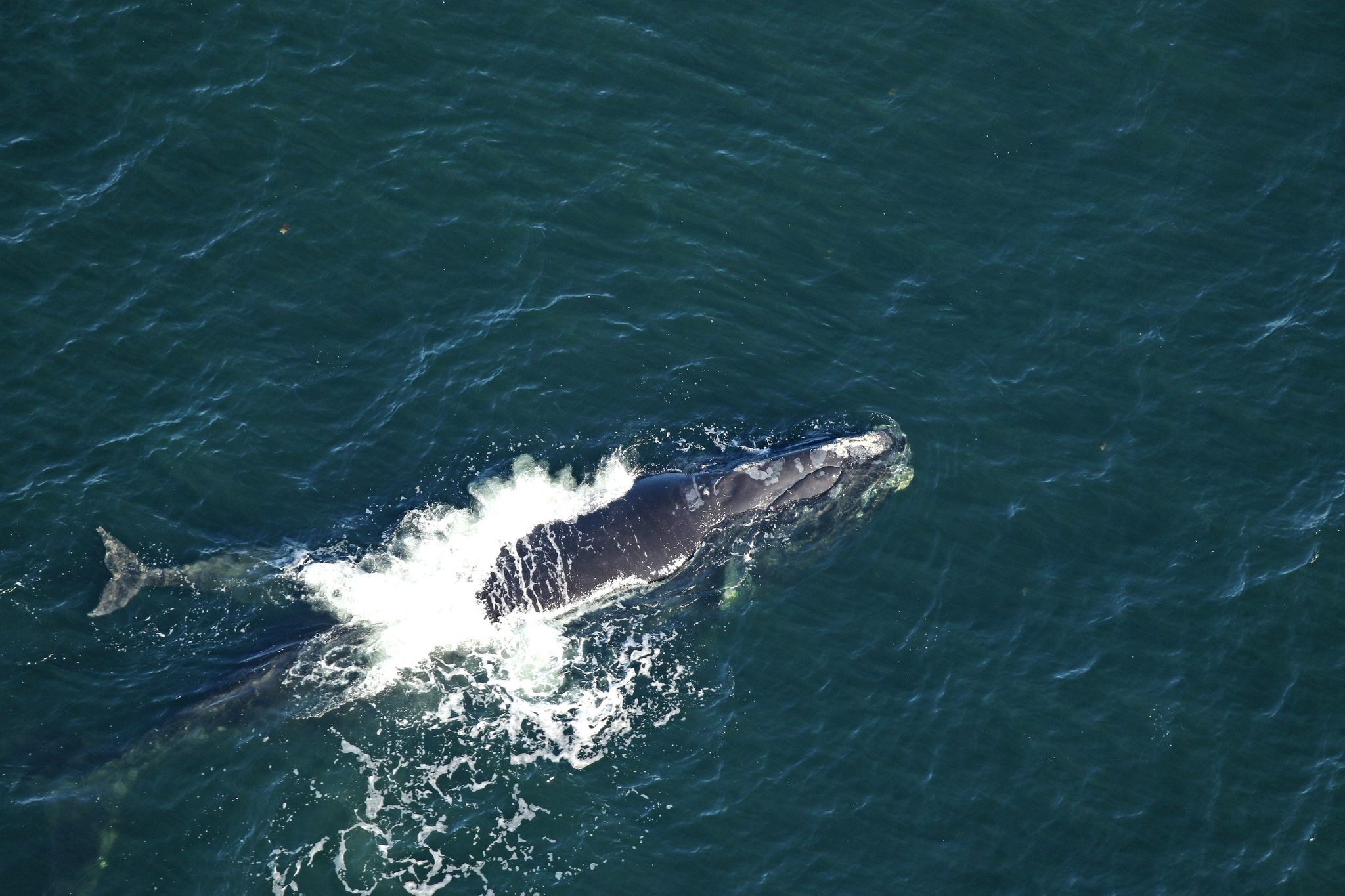 North Atlantic right whale #2503, known as Boomerang, is seen here with her calf on about 36 nautical miles off Jekyll Island, Georgia on January 25, 2019. Calves and their mothers would be at serious risk - and could even become separated - if seismic blasting were to begin.
credit: Florida Fish and Wildlife Conservation Commission, permit #20556-01


Representative Joe Cunningham (D-SC) set off an air horn during a hearing held by the Water, Oceans and Wildlife Subcommittee of the House Committee on Natural Resources on March 7, 2019 to make a point about the seriousness of noise pollution caused by seismic blasting. He was questioning Chris Oliver, Assistant Administrator of the National Marine Fisheries Service (NMFS) - the agency that approved the seismic blasting that would violate three federal laws - and asked Oliver if he knew how loud seismic blasting was and Oliver didn't know. He then set off the air horn and asked if Oliver knew how loud seismic blasting was in comparison and when Oliver didn't know that either, Cunningham - an ocean engineer - informed him that the blasts are 16,000 times louder than an air horn.

Congressional hearings can be fairly stuffy and uneventful affairs but it's extremely important that the issue of seismic blasting is brought to the attention of the public and the blasting of that air horn brought significant media coverage. We're glad there's at least one member of Congress who understands that now is not the time for business as usual (such as refraining from setting off an air horn during a congressional hearing) and is willing to quite literally make a lot of noise to raise awareness about the effects of something as serious as seismic blasting. Rep. Cunningham has also recently introduced the Coastal and Marine Economies Protection Act (H.R. 1941), which would ban offshore drilling on both the Atlantic and Pacific coasts. It was only released a couple days ago so the full text of the bill isn't available on the House website but we fully support a ban on all offshore drilling so we will most likely endorse this legislation. The press release announcing the legislation can be found here.

The video of Rep. Cunningham setting off the air horn can be seen on YouTube: U.S. Rep. Joe Cunningham, D-SC blows air horn in hearing - YouTube

The full video of the Subcommittee hearing can also be found on YouTube: Water, Oceans and Wildlife Subcommittee Hearing - YouTube. The full exchange between Chris Oliver and Rep. Cunningham begins at the 1:23:58 mark and the video also has testimony from Dr. Kraus, Vice President of Research at the New England Aquarium, that begins at 1:48:05.

To find out more about what is happening to North Atlantic and North Pacific right whales and how we can all take actions in our everyday lives to protect them, please visit our Facts and Action sections on our website. We also post updates and pictures on Facebook, Tumblr and Twitter.